Not many 7-year-olds dream about a career in public policy, but from a very young age, Rania Al-Mashat (ECON PhD '01) was determined to blaze her own trail.
Growing up in Cairo, Egypt with parents who both worked in higher education, Al-Mashat had plenty of role models to look to for inspiration.
"Our house was always full of academicians and people who were quite influential in political circles," Al-Mashat said. "I always thought that in order to be impactful to your country, you had to have a PhD."
After she graduated from the American University of Cairo in June of 1995, Al-Mashat's father took a job as the Egyptian Cultural and Educational Counselor at the Egyptian Embassy in Washington, DC. By this point, Al-Mashat had her sights set on receiving a doctoral degree in economics. When she inquired about the best economics program in the DC metro area, the answer was clear: the University of Maryland.
"I didn't want to waste any time," Al-Mashat recalls. She was enrolled at UMD by the end of the summer.
While studying in College Park, Al-Mashat discovered a passion for international economics and finance and took advantage of internship opportunities at nearby institutions like the International Monetary Fund and the World Bank.
"Coming from a developing country, I was fascinated by how countries interact with each other and how those relationships contribute to their economic development," she said. "The University of Maryland was a fantastic place to get access to these institutions and first-hand expertise."
After completing her PhD, Al-Mashat worked as an economist for the IMF in Washington, DC. She went on to work for the Central Bank of Egypt where she served as Sub-Governor for Monetary Policy and helped usher the country's economy through turbulent times, including the 2011 revolution. Tapping on her years of experience managing Egypt's macroeconomic transition, she was appointed Advisor to the Chief Economist of the IMF in August 2016, where she specialized in central banking issues, including designing monetary policy frameworks, defining financial stability and leading country mission teams on these issues.
Al-Mashat received several international and domestic awards: selected among the top 50 most influential women in the Egyptian economy during 2015 and named a Young Global Leader by the World Economic Forum in 2014.
Today, Al-Mashat is fulfilling her dream of contributing to her home country in a new way: In January of 2018, she was appointed Egypt's new Minister of Tourism. Al-Mashat is the only woman to ever hold the position and is currently Eqypt's youngest minister. In this role, she oversees the Egyptian Tourism Promotion Board and the Tourism Development Authority and works to not only increase tourism, but promote the country as a whole internationally.
"We have the desert, we have 2,500 kilometers of sea, monuments, heritage—it's a very vast country with so much potential," Al-Mashat said. "Being responsible for the image of the country is quite significant and a responsibility I take seriously."
Click on the video below for more about tourism in Egypt: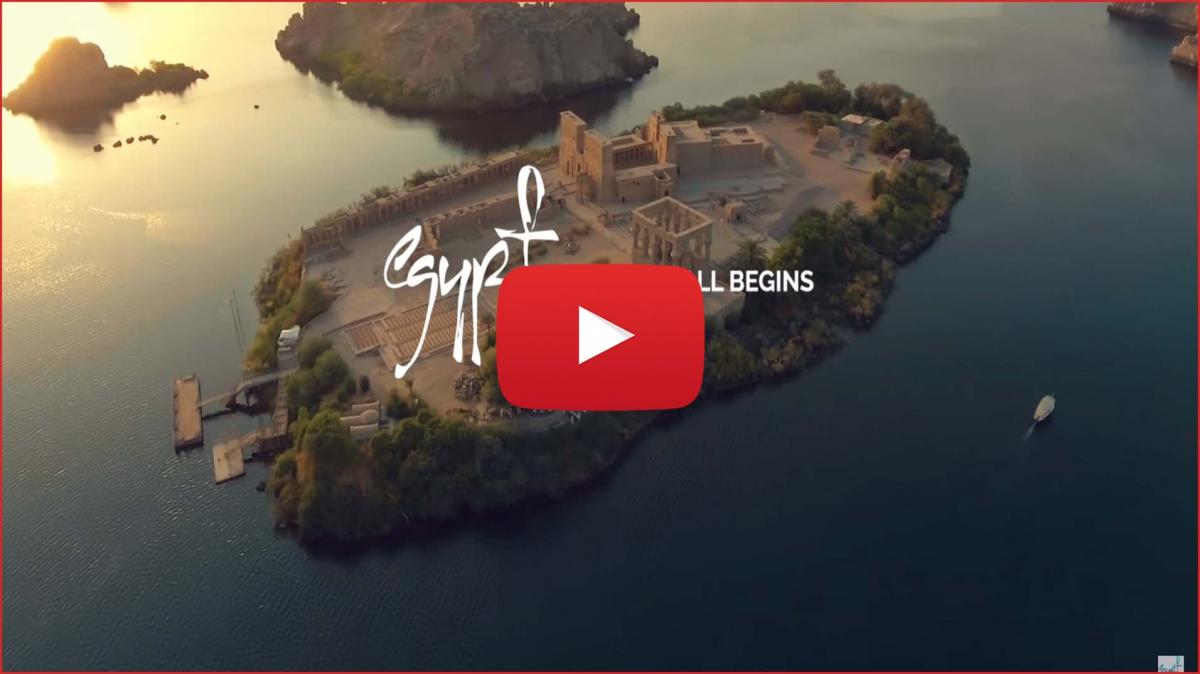 Although not everyone starts planning a career at the age of seven, as Al-Mashat did, she advises current and future Terps to forge their own paths and not be concerned with following in others' footsteps.
"It's very important to distinguish yourself by becoming an expert in a subject that is close to your heart and that you feel passionate about," Al-Mashat said. "Life is a journey and your career starts with your education."