Jenny Kilberg serves as Director, Alumni and Donor Relations for the College of Behavioral and Social Sciences. In this role, she is responsible for building relationships with College alumni, advocates, and supporters through personal outreach, well organized events and fundraising activities, in collaboration with the central University of Maryland Alumni Association team. She is also responsible for recruiting and supporting alumni volunteers and manages the College of Behavioral and Social Sciences Alumni Chapter Board.  Jenny also manages the donor relations and stewardship initiative of the college, including endowment report management, stewardship of individual donors, acknowledgement reports, donor recognition, and coordination with the central donor relations and stewardship office.
Previously, Jenny served as program coordinator for the Gildenhorn Institute for Israel Studies within the College of Arts and Humanities at the University of Maryland, where she oversaw the program's minor program, advised students, coordinated education abroad initiatives, manage all external marketing and communication messages and provided general administrative support to the executive director and faculty.   
Jenny resides in University Park, MD with her husband, Mike '02 and their two daughters.  
Degrees
Degree Details

- Villanova University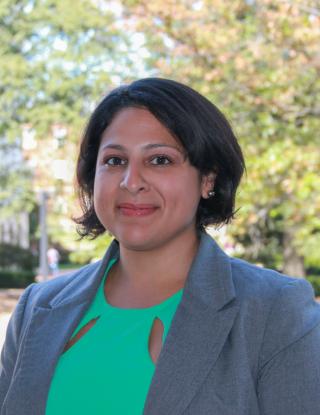 0145 Tydings Hall