Welcome!
Dear Student,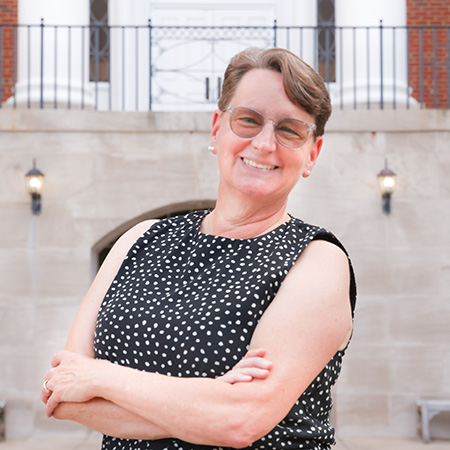 We are delighted that you aspire to "Be the Solution" to the world's great challenges! Joining one of the majors or programs in the College of Behavioral and Social Sciences (BSOS) at University of Maryland is the perfect place to learn the knowledge and skills to really have an impact. 
The College draws on its proximity to Washington DC and worldwide connections to enrich its teaching, research, and service.   Our faculty and academic opportunities are outstanding. Diversity, equity, and inclusion are at the core of our mission.
The Feller Center is the home for academic advising and career planning for BSOS students. Internships and research experiences, education abroad, service learning, and student leadership opportunities round out a student's career and personal development beyond what the traditional academic classroom setting can offer.
Please feel free to be in touch if you have questions.
With best wishes,
Dr. Katherine Ford Russell
Associate Dean, Undergraduate Education
301-405-1692
BSOS-UGDean@umd.edu
BSOS Dean's Student Advisory Council (DSAC)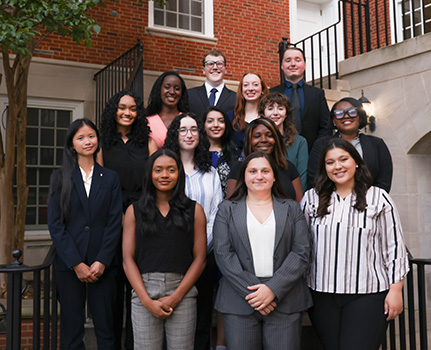 The Dean's Student Advisory Council (DSAC) is an undergraduate committee that advises the BSOS Associate Dean and Dean on undergraduate matters, provides a forum for student leaders to propose and launch initiatives to support undergraduates in BSOS, and offers a forum for discussion and action on matters pertinent to the undergraduate experience at the University of Maryland.
---
BSOS Dean's Student Advisory Council Website
2022-2023 DSAC Officers & Members 
Contact: dsacbsos@gmail.com
DSAC Annual Reports
2022-2023 DSAC Annual Report | 2023 Officer Handbook
2021-2022 DSAC Annual Report | 2021-2022 Officer Handbook
2020-2021 DSAC Annual Report | 2020-2021 Officer Handbook
Office of the Associate Dean for Undergraduate Education