Dr. Kim Nickerson serves the College's Assistant Dean for Diversity, Diversity Officer and Equity Administrator. As Assistant Dean and Diversity Officer, he plays a leadership role in maximizing the educational and career outcomes of the College's students, faculty and staff, as well as helping foster an environment that values diversity. As Equity Administrator, he helps promote and coordinate campus-wide affirmative action efforts, diversity recruitment, and search and selection procedures for BSOS. He also is an initial contact and referral source to resolve faculty, staff or student complaints of unfair treatment or sexual harassment.
Dr. Nickerson is active in science education and training and is the director of the College's Summer Research Initiative. He has more than 17 years of experience creating and administering training programs to guide underrepresented minority students into science careers across the spectrum of behavioral and social science disciplines. Dr. Nickerson has also consulted with federal agencies regarding the broadening the participation of underrepresented ethnic minorities in the sciences, including serving on grant review panels at the NIH, NSF and SAMHSA.
Dr. Nickerson earned his doctorate in clinical psychology from the University of North Texas.  He completed his clinical internship at the Medical College of Virginia and his post-doctoral training in community/clinical psychology at the University of Maryland. He has previously held positions as director of the American Psychological Association's Minority Fellowship Program, as well as an appointment as an assistant professor in the Department of Mental Hygiene at the Johns Hopkins Bloomberg School of Public Health.
Degrees
Degree Details

Clinical Psychology

Degree Details

Experimental Psychology

Degree Details

Psychology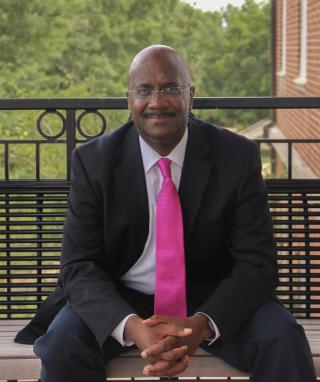 2141-H Tydings Hall