Professor Emeritus Edits and Publishes the Works of Colleagues who Died Leaving Important Unpublished Manuscripts
Professor Emeritus Clopper Almon is internationally renowned for his research, publications and teaching in the fields of economics and economic modeling. He is the author and editor of numerous books and papers.  
While he retired from the University of Maryland in 2003 after 37 years of distinguished service to the Department of Economics, Almon has hardly rested on his laurels. Through 2010, he continued to take undergraduates on a Winter Term Study Abroad trip to Italy. He has continuously published, traveled, and lectured in several languages on a variety of topics. In the words of Maureen Cropper, Chair of the Department of Economics, Almon is "truly a man for all seasons."
One of Almon's most interesting projects has been to "rescue" the book projects of some of his UMD colleagues who have passed away. Were it not for Almon's diligence and care, these works—and this aspect of the legacies of their authors —would have been lost.
Rescuing Discovering the Gardens of Pompeii
In 2015, Almon was instrumental in the publication of Discovering the Gardens of Pompeii: Memoirs of a Garden Archaeologist by Wilhelmina Feemster Jashemski.  Jashemski, who died in 2007 at the age of 97, was a professor of ancient history at UMD, and recipient of the gold medal of the American Institute of Archaeology for her work on the gardens of Pompeii. In the last years of her life, she had written but not published her memoirs, Discovering the Gardens of Pompeii.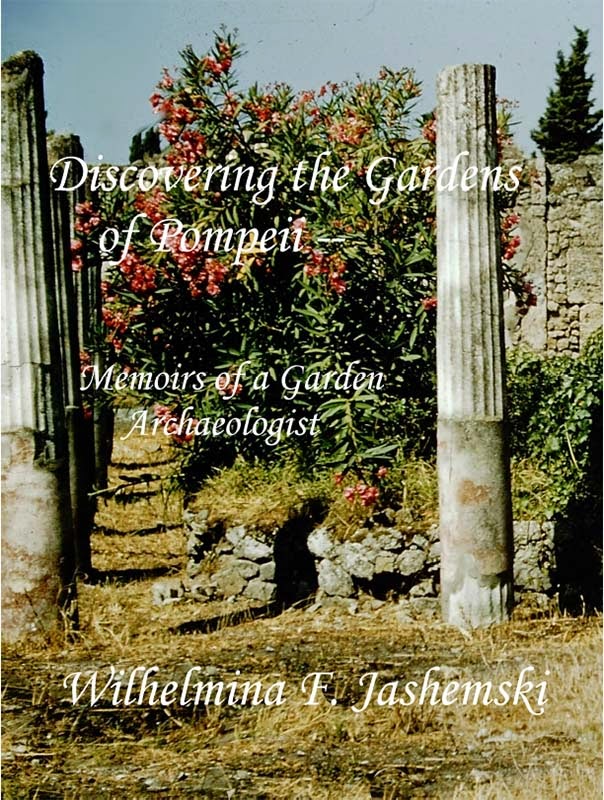 Because of the Study Abroad trip to Italy, Almon had gotten acquainted with her and helped her with the computer work for her book Wildflowers Amid the Ruins and was working with her on the last chapters of her memoirs when she died. He thus had the computer files for the text of all of her memoirs. But the text cried out for illustration with the beautiful photographs taken by the author's husband, Stanley A. Jashemski.
Professor Jashemski's will left the rights to these pictures somewhat in limbo, and it was six years before her trustee could give these nearly 18,000 Kodachrome slides to Special Collections at University of Maryland Library. These were the first professional-quality color photographs of Pompeii, and much can be seen in them that has since been lost due to weather events in the region.
Almon scanned all the slides, gave copies of the scans to the authorities in Pompeii, to several libraries, and to the creators of the best scholarly website on Pompeii, www.pompeiiinpictures.com, where more than 11,800 of them may be seen properly placed in context. (The other 6,000 were made elsewhere in Europe.) Almon then used over 400 of them to illustrate Professor Jashemski's memoirs, which are now available on the Internet (drum.lib.umd.edu) and as a book through Amazon. View the work on DRUM.
Almon recalls that Wilhelmina Jashemski started the project as a result of a conversation with her husband in their garden. "Stanley said to Wilhelmina, 'You love your garden; the Romans loved their gardens. Why don't you write about the gardens of the Roman Empire?" Almon said. 
After several trips, Professor Jashemski received permission to excavate in Pompeii – something almost unheard of for a foreigner at that time. She discovered far more than had been thought possible and was asked also to supervise the excavation of the gardens at Oplontis and Boscoreal. The Jashemskis also traveled throughout Europe on semiannual trips from 1955 to 2004, as recounted in the book.
The work with Wilhelmina Jashemski led to Almon's book with Eric Morvillez, Exploring Roman Gardens in and near France (2015) as well as Almon's Exploring Roman Gardens in Spain and Portugal (2016).
While it was a labor of love for a late colleague and friend, Almon admits that resurrecting the book was an arduous process that took far longer than he had imagined.
"I didn't realize how many slides there were, or how long this would take—years," Almon said. "I got sucked in." So I asked, "Once you realized the amount of time and the Herculean effort it would take to bring the notes and slides to life as the book Jashemski had intended it to be, why did you decide to carry on with the project?"
"If you had known Wilhelmina, if you had worked with her, you would not ask such a question," Almon said. "She had a way—she was polite, kind, deferential, but she had an iron will. She could get you to do what she wanted you to do."
The effort was ultimately worthwhile. "The book is a treasure. There is nothing else like it. The text and pictures work together – as did Wilhelmina and Stanley – to convey the excitement of discovery in a world now almost as vanished as that of Rome. They are a jewel too important to lose," Almon said.
A New Perspective on Medieval Egypt
Almon performed a similar "book rescue" for the late Karl Stowasser, an Associate Professor Emeritus of History with a specialty in Arabic studies. While the project didn't involve thousands upon thousands of slides, it did have its own complications. Stowasser was an exciting lecturer, and Almon had sat in on one of his courses, so it was natural that when Stowasser – in the days before Unicode – had trouble getting his word processor to produce such characters as ḍ, ṣ, and ṭ he asked Almon for help.
Thus Almon knew about his translation of a book by a Medieval Arabic historian, al-Maqrizi. Almon wrote a macro for him that made these characters, and Stowasser used it in his typescript of some 2000 pages. But precisely because of these special characters, the printers of various university presses could not print the book, and Stowasser died with his life's work unpublished. When Unicode and print-on-demand publishing had eliminated these problems, Almon tracked down the one and only print-out of the whole three-volume work in the Georgetown University Library Special Collections, got scans made by the library, put them through OCR, corrected the countless OCR errors – every special character was missed – gave the result to Stowasser's son, who publised it through Amazon as  Medieval Egypt: An Annotated Translation of Al-Maqrizi's al-Khitat by Karl Stowasser.
The work itself was completed before 1997; Almon's publication preparation and years-long collaboration with Georgetown University Library and the estate of Barbara F. Stowasser brought it to publication in 2014.
Passion Projects
Almon also has been busy publishing a number of his own works and translations over the past few years, on a broad range of topics.
He is the translator and editor of The Picture Language of Folktales by Friedel Lenz (2018), in which Lenz combines commentary on Grimm folktales with the telling of each tale. In 2019, he published Riding with Ivan Tsarevich: Mystery Wisdom in Russian Folktales, a translation from Russian of 30 folktales together with a translation from German of commentary by Lenz on these tales. Lenz is an important author in the tradition of Waldorf education. Almon was among the founders of Washington Waldorf School in Bethesda, which was established in 1969.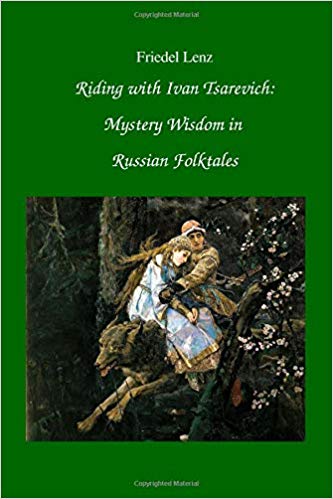 In his primary field of economics, Almon in 2017 published The Craft of Economic Modeling (Third, Enlarged Edition). This edition had been previously published in Russian translation, while earlier editions had been published in Chinese and in Japanese editions. As a graduate student in the 1950s, Almon had been a computer programmer for Wassily Leontief at Harvard. Sixty years later, he still enjoys programming and in 2017 published The Gwx Story: The Biography of a Regression and Model-building Program Written in C++ with Free, Open-Source, Cross-Platform Tools. There are many books about how to use this or that program but few if any others about what is going on in the mind of the creator of the program.
An avid linguist who reads French, German, Italian, Spanish, Russian and a little Chinese, Almon published Chinese Character Stories for Adult Beginners: A Character Study Companion to Yong Ho's Beginner's Chinese in 2015. He also published in 2017 with Jean Léonard The Quick Guide to Chinese Characters—a Chinese-English dictionary using a unique method (invented by Almon) of finding Chinese characters in a dictionary. He claims it is as fast and almost as certain as finding English words in a dictionary – a big improvement over earlier methods.
Closer to Home
Several years ago, Almon began an investigation of his family tree, and of Beersheba Springs in Tennessee, an area that means a great deal to his family. Years of research and collaboration resulted in Memoirs of Morton Boyte Howell (2011), published by the Beersheba Springs Historical Society and edited by Almon; The Swiss Colony at Gruetli (2012) by Frances Helen Jackson, edited and augmented by Almon.
Collaborations and research in the area and with members of his extended family aresulted in The Mercedes Murray Geneaologies centering on Joseph Toy: Early American Silversmith, Mathematics Professor and Methodist Clergyman (2013), three volumes comprising Beersheba Springs, A History, and Old Roads Near Beersheba Springs: The Chicamauga Path and the WPA Grassy Ridge Extension (2018).
These projects and books hardly seem to make for a relaxing retirement. But for a linguist, scholar and engaged colleague like Almon, it's all in a day's work—or, the work of many days.