In March, Dean Gregory Ball led a BSOS delegation to China to meet with six different institutions to discuss current collaborative projects, as well as to consider new initiatives.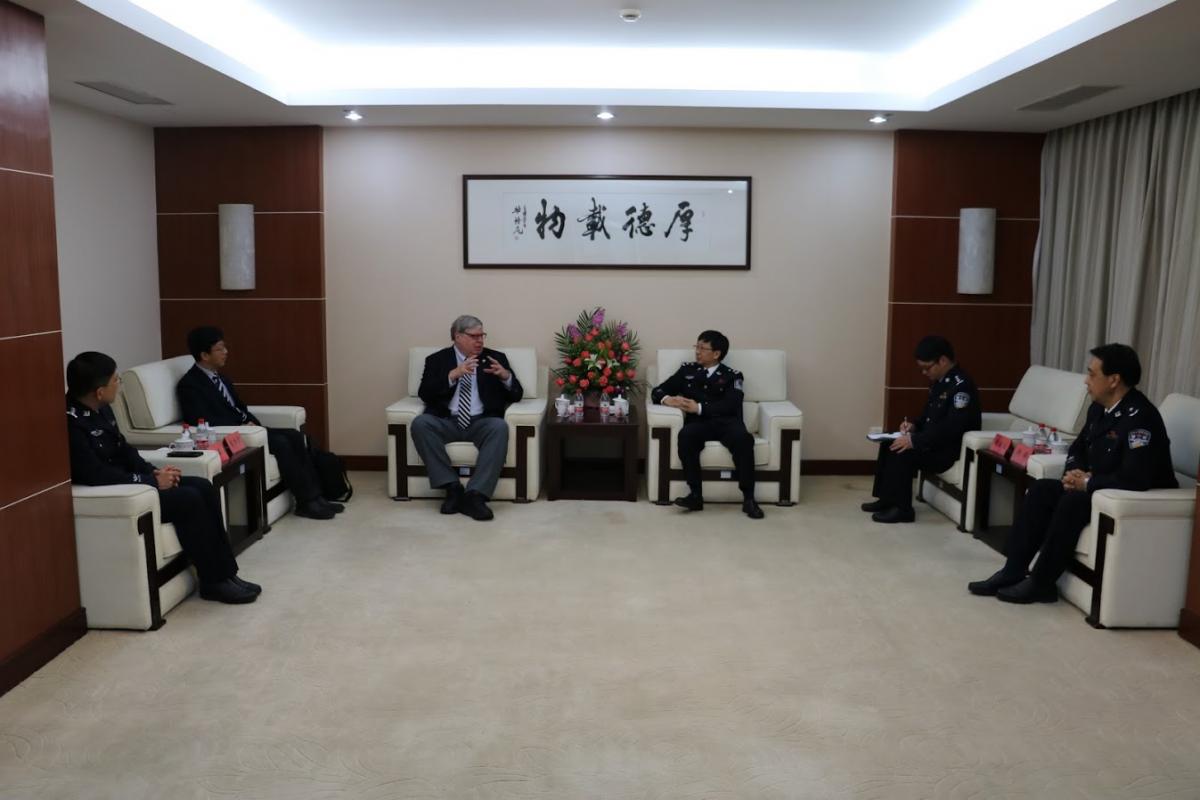 "My recent trip to China was very impactful," Dean Ball said. "A particular highlight was that our UMD–Nanjing Normal University of China professional master's in criminal justice program was site-visited by the chair of the Middle States Commission as part of our decennial accreditation process. This was a very successful meeting."
The delegation also included Assistant Dean of International Affairs Mengxue Li, director of the Office International and Executive Programs (OIEP), a center for advancing innovative international activities in research, teaching, training and associated fields. Each year, numerous delegations from countries including China visit the UMD campus through the OIEP for training programs and special events.
In between meetings, Dean Ball and Dr. Li visited some of China's beautiful points of interest, including the Great Wall and Yuewangcheng Mountain Park, the site of Chinese dynasties dated about 2,500 years ago.