The scholarship, talent and activism of students in the College of Behavioral and Social Sciences has garnered numerous awards and honors. 
Graduate School Summer Research Fellowship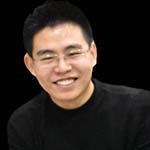 Congratulations to Ph.D. student Eric( Xueyuan) Gao in the Department of Geographical Sciences for winning a Graduate School Summer Research Fellowship. These awards provide support to doctoral students in the period shortly before or after advancement to candidacy. The Fellowship enables doctoral students to devote a summer of focused work to prepare for or complete a benchmark in their program. The goal is to help doctoral students to take a significant step forward in their studies in order to reduce time-to-degree, increase degree completion, and enhance the graduate student experience. The Fellowships carry a stipend of $5,000.
NCAA Postgraduate Scholarship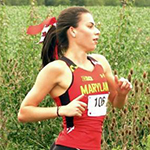 Julia Reicin, a senior double majoring in Geospatial Information Science and in psychology, was awarded a $10,000 NCAA postgraduate scholarship. This scholarship is awarded to those who demonstrate academic excellence, athletic achievement, and community involvement. Reicin has excelled both as a student and as a member of the Cross Country and Track and Field teams.