Recent CCJS graduate runs across the U.S. to raise money to support young adults affected by cancer
While many college graduates take time to travel after receiving their hard-earned degrees, Kinsey Manchester (CCJS '18) will embark on a journey across the United States that's about much more than sightseeing. Starting on June 17, Manchester will run from San Francisco to Baltimore—approximately 4,500 miles—as part of the Ulman Cancer Fund 4K for Cancer.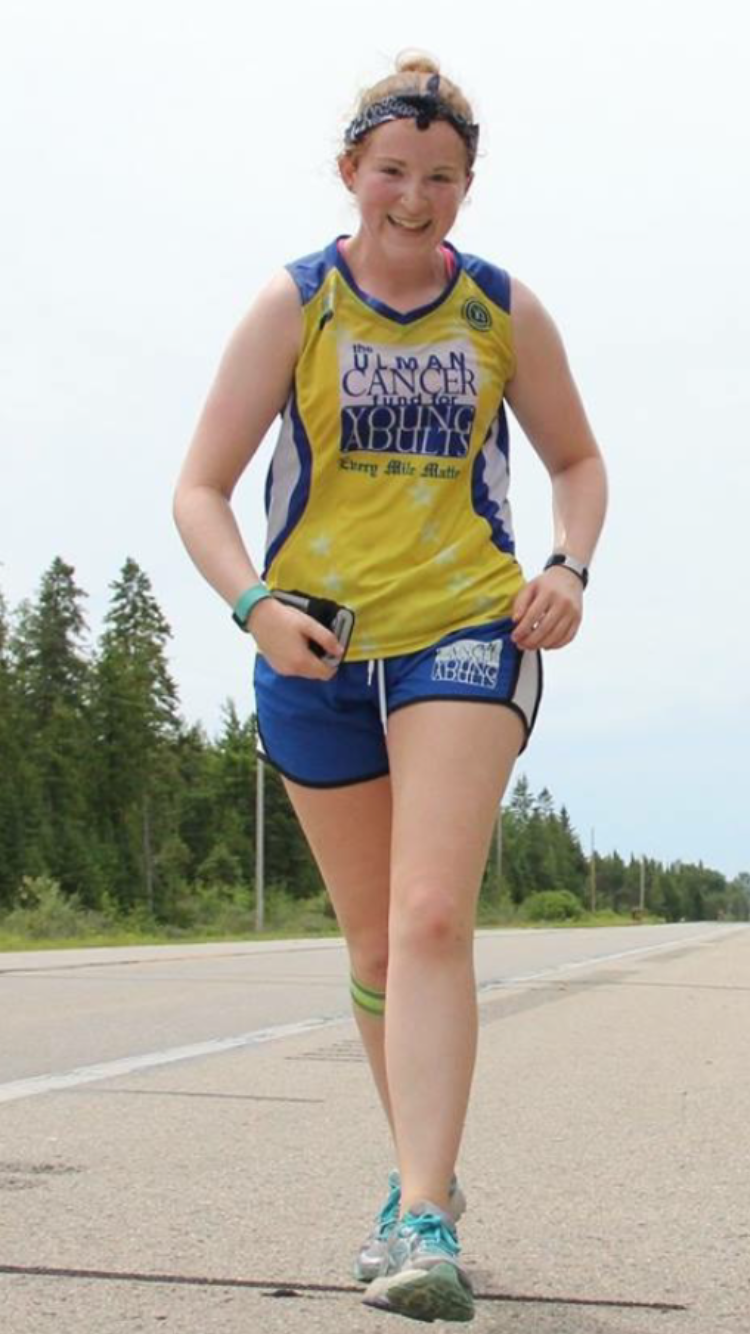 The 4K for Cancer is a program of the Ulman Cancer Fund for Young Adults, a non-profit organization that supports young adults, and their loved ones, impacted by cancer. The organization was founded by Doug Ulman, brother of UMD alumnus Ken Ulman (GVPT '97), who was diagnosed with melanoma as a college student and is now cancer free.
This won't be Manchester's first experience with the 4K for Cancer. She made the cross-country trek from San Francisco to New York City the summer after her sophomore year at UMD when a friend suggested she try it.
"It absolutely changed my life," Manchester said. "It was a wonderful and empowering experience. As soon as I finished, I knew I wanted to do it again after I graduated."
This year, Manchester will be serving as a team leader for a group of 19 young adults making the trip for the first time. In order to participate, runners must raise $4,500 (a dollar per mile) and adhere to a strict training schedule that starts in January. While on the 4K, the team runs relay style–alternating between running and riding in the team van—with each team member logging an average of 10 to 14 miles each day.
Despite the rigorous schedule, Manchester says; "It's really not about the running.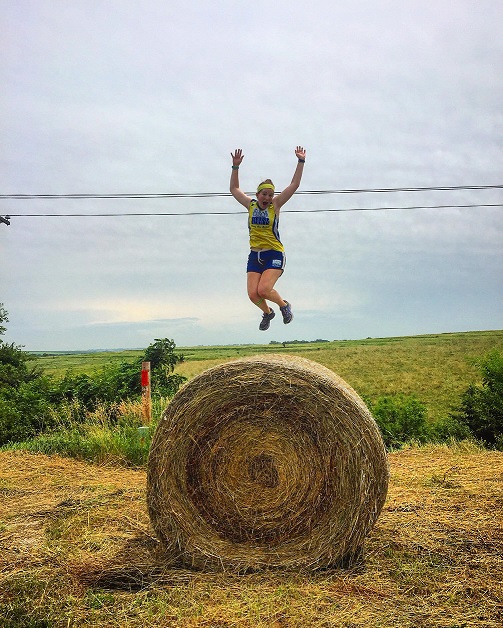 The important part is making the connections, meeting people across the country, sharing stories."
In the evenings and on designated rest days, the runners must seek out and secure donations for food and lodging to ensure all of the money raised through donations goes to support the 4K's mission of providing services to young adults affected by cancer.
"I'm always surprised by people's generosity and it reminds me the world is still a pretty good place," Manchester said.
Along the route, the team also stops to visit patients in hospitals and cancer centers. Manchester says they help provide strength and inspiration for the intense, brutally hot days when each mile seems to stretch on for eternity.
"So many people wish they could be running but don't have that chance," Manchester said. "You have to keep going because there are so many people who can't."
Manchester is running the 4K to honor the memories of a childhood friend who passed away from cancer, as well as a former 4K teammate who recently lost his battle with brain cancer.
"No matter how different we might be, we're all connected by cancer and it's a common cause we can all relate to," Manchester said.
While Manchester is running from the West Coast to the East Coast, teams of cyclists will be traveling east-to-west also raising money for the 4K for Cancer. Manchester's 49-day journey will culminate in Baltimore on August 4. Follow her along the route through her personal blog.