On Wednesday, March 3, 437 alumni, faculty, staff, students, parents and friends helped the College of Behavioral and Social Sciences raise more than $96,000 in just 24 hours during the University of Maryland's annual Giving Day!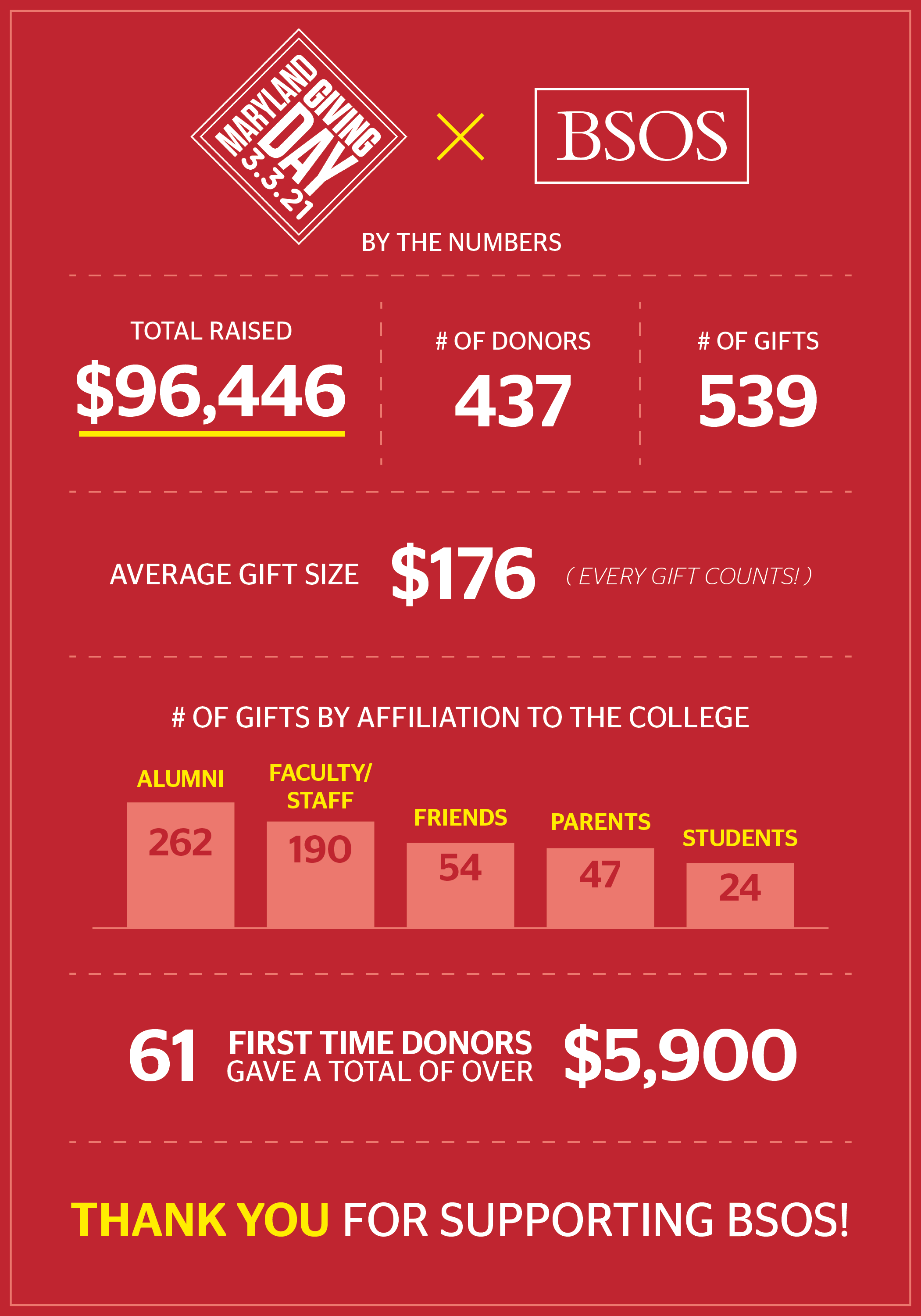 Many of these donations were directed to the BSOS Advising Center Student Emergency Fund, which provides support for students facing unexpected financial hardships related to the COVID-19 pandemic. Other funds featured on Giving Day generated much-needed support for student internships, career guidance and graduate research.
"These Giving Day contributions will not only help BSOS recover after such a tumultuous year, but my hope is that they will allow us to emerge even stronger than before," said Dean Gregory Ball. "We continue to be so impressed by the generosity of everyone in the BSOS community and are very grateful for yet another successful Giving Day."
For more information on the impacts of Giving Day donations, follow developments on the BSOS website, as well as our Twitter, Facebook and Instagram accounts.
Missed Giving Day? Don't worry: You can visit giving.umd.edu  to make a gift today!