When young men arrive at the University of Maryland Prince George's Hospital Trauma Center to be treated for violent injuries like gunshots, stabbings or beatings, one of the first faces they see at their bedsides is Che Bullock's.
"It brings up a lot of memories," Bullock said. "I see myself in them every time I go into a room."
In 2013, Bullock was lying in one of the very same hospital beds he now visits regularly. Stabbed 13 times during a fight at a nightclub, he suffered a collapsed lung and severe internal bleeding. Although the medical staff at PG County Hospital treated his life-threatening injuries, Bullock credits Dr. Joseph Richardson, an Associate Professor in the UMD Department of African American Studies, with saving his life.
"If it weren't for Dr. Richardson, I would definitely be dead or locked up," Bullock said.
Bullock met Richardson during his recovery at the hospital, which lasted nearly two months. At the time, Bullock was "into the drug game very hard," he said. He carried a gun with him at all times and wore a bulletproof vest everywhere he went.
"I accumulated a lot of enemies because of the money I was bringing in through the drugs," Bullock said.
Richardson, meanwhile, was visiting the hospital regularly to recruit participants for a research study he was conducting on victims of violent injury and the factors that make them likely to become violently injured again. Although Richardson was interested in Bullock's story from a research perspective, he also tried to get to know him on a personal level.
"The first thing he asked me was, 'What do you want to do with your life? What are your dreams?'" Bullock recalls. "At 24 years old, no one had ever asked me that question and honestly, I didn't have an answer for it."
Bullock admits it took some time for him to trust Richardson and to open up to the professor. Once he did, however, the two quickly formed a strong bond that now feels like family to both of them.
Breaking the Cycle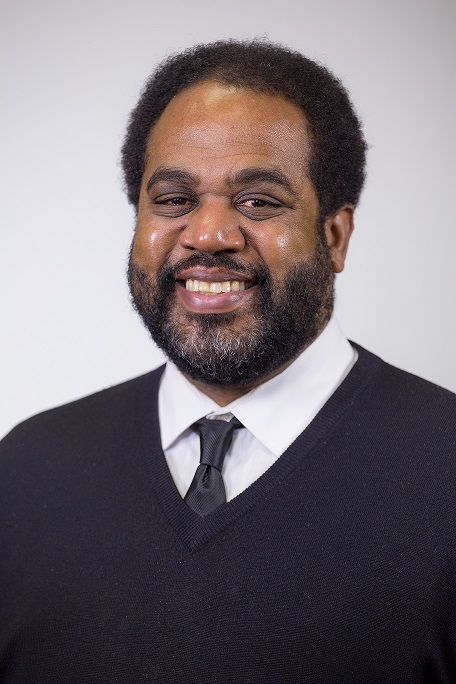 Through his research on dozens of victims of violent injury like Bullock, Richardson identified several prominent risk factors contributing to trauma recidivism. These findings led Richardson to develop the Capital Region Violence Intervention Program (CAP-VIP), which launched in the fall of 2017 at Prince George's Hospital Trauma Center. The program provides job placement services, educational training, housing assistance, mental health counseling, health insurance support and legal aide to participants, all in an effort to break the cycle of violence prevalent in many communities in Prince George's County and Southeast DC.
"It's really rewarding to see the program start as a research study and then translate into an intervention," Richardson said. "Typically as scholars, we don't get to see that transformation."
Richardson serves as co-director of CAP-VIP along with Dr. R. Sean Benoit, the hospital's trauma medical director.
In addition to supporting the victims of violent injury themselves, CAP-VIP also provides services for their family members and caregivers.
"We know that violence is contagious and infectious within social networks," Richardson said. "Our approach is that if we have a young man we're working with, we also need to get other people involved in his life on board as well."
Che Bullock was hired to serve as what's called a "credible messenger" for CAP-VIP: He is the first point of contact for violently injured patients coming into the hospital and lets them know about the services the program offers. Not only can he relate to what the injured young men are going through, he serves as proof that the intervention program works.
Patience in the Process
Bullock will be the first to admit, however, that the transformation in his life didn't happen overnight and was anything but an easy process.
After the two had formed a friendship, Richardson invited Bullock to guest lecture to one of his classes at the University of Maryland and to share his story. Bullock described it as the moment he realized he might be able to do something positive with his life.
On his way back to Southeast DC from College Park, Bullock's car was shot at while he was driving on the highway. He would later count a dozen bullet holes in his vehicle, yet, miraculously, he wasn't hit.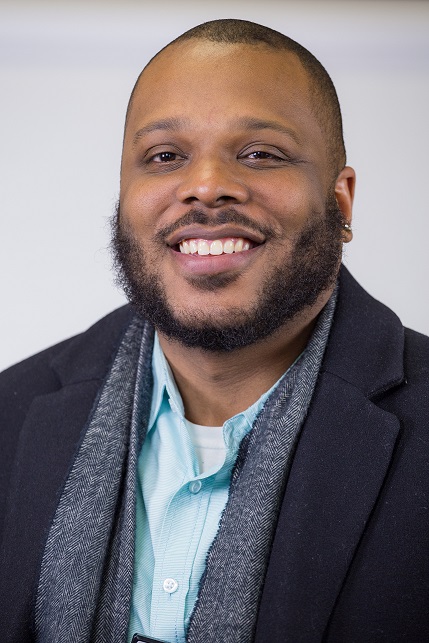 "I went from speaking to a college class to getting my car shot up in the span of about an hour and that's when I knew it was time for a change," Bullock said. "Because when I was on that stage in Dr. Richardson's class speaking in front of those students, I felt very empowered and I felt like I had a voice and I never wanted to lose that feeling ever again. So instead of chasing the money, I chased that feeling."
Still, Bullock faced an uphill journey to get free from his past. He found himself homeless, sleeping on the couches of family members and friends, and faced with violence on a daily basis. Eventually, he had to cut off contact with neighborhood friends and even family members and moved in with Richardson and his wife for several months.
"Dr. Richardson invested so much time and energy in me and I had to sit back and think about, 'Am I worth it?'" Bullock said. "I had to come to a realization that I can do anything I set my mind to do. Without Dr. Richardson, I would have never thought that."
Passing it On
Today, Bullock lives on his own and travels around the country sharing his story, when he's not at the hospital working for CAP-VIP.
"My life is amazing now," Bullock said.
In its first six months, CAP-VIP served more than 130 young men; like 18-year-old Airique Bond who came to PG County Hospital Trauma after being shot in the chest in December of 2017.
"When I was laying in the hospital bed, Che came into the room and he gave me a pamphlet and at first I was like, 'I'm not doing this,'" Bond said.
Before long, though, he listened to Bullock's story and found it quite familiar. A once promising football player, Bond's life went into a downward spiral after he lost a scholarship to play at a private school in Maryland. Like Bullock, he soon became involved with drugs and spent some time in jail.
"I got eight uncles and all eight of them have been in and out of jail. This is what I come from, this is what I see, this is my community. How else am I supposed to get money?" Bond said.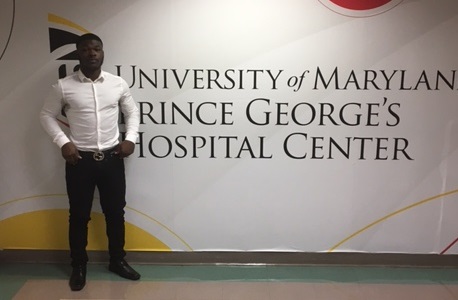 Through the services provided by CAP-VIP, Bond began to hope that he could build a better life, but it took hearing Bullock's story to convince him to go for it.
 "I wanted to believe but I didn't have proof," Bond said. "He (Che) is the proof. I look at him and think, 'That could be me.'"
"Che is basically the glue," Richardson said. "As someone who was previously injured who can identify with the young men we work with, to now being that first point of contact for us at the hospital; he represents the full spectrum."
Now, Bullock is developing an internship program for young men to follow in his footsteps and train to become credible messengers for violence intervention programs. Airique Bond will be one of the first to participate.
"I see this as a great opportunity and I'm believing in it, trusting the process, that something good's going to come out of this," Bond said. "All it takes is one inspirational voice to change somebody's life."