Research Participant Incentives FAQs
FAQs for Tango
Tango MOU form explanation:
Tango Account Number:

if this is the request to set up the Tango study, the Dean's Office will enter the Tango account number.

Modification Number:

the department should fill this out when making a change to the study; this enables us to track modifications in the order in which they are made.

Anticipated Total Funding Amount (Total project reward fund budget):

the anticipated total funding amount is the amount the investigator expects to spend on research participants overall. It can be the value in a given year or over the life of the project. It is used by the Dean's Office to establish a PO for the project.

Initial Account Funding Amount:

it is what we will request on the first invoice to Tango. (This is the equivalent of a "draw" amount in the cash process.)
How does the funding process for my Tango Account work?
UMD has a master contract with Tango under which we execute purchase orders (POs) for individual research projects. So,

Once we have fully executed a Tango MOU, the Dean's Office will:

Create user accounts and a research project account in the Tango platform

Create a purchase order for the project, the value of which will match the Anticipated Total Funding from your MOU.

Request an invoice from Tango, the value of which will match the Initial Account Funding Amount from your MOU.

Send the invoice that was created by Tango to Accounts Payable (AP)

Once your account has been created it will take about two weeks to one month for your account to be funded

Once the invoice has been processed and paid by AP you will be able to start paying participants.

POs and invoices are paid against the Dean's Office suspense account. You will not see charges on your state or sponsored accounts until we do our reconciliation process (detailed below).
How do I add more funds to my Tango Account?
More funding requests are similar to draw requests. To request more funding for your Tango account please email bsos-cash@umd.edu

 with the subject line

'Funding Request (Insert Tango Account Name & IRB Number), (Request Number)'

and the following information at least ONE MONTH before the funds are needed in your account:

Include the following in the body of the email

Tango Account Number/Study Name

Request Number (Draw Number)

Funding Amount
How long will it take for funds to hit my account after I send a fund request to bsos-cash@umd.edu?
It will take about a minimum of a month for funds to be processed into your Tango account

If funding has taken longer than one month to be processed into your account please contact bsos-cash@umd.edu

If funding is needed immediately please ask us about our emergency fund.
What is the emergency fund?
The BSOS Dean's office has funds that we can provide to your account if immediate funding is needed. Emergency funds are extremely limited so please only request funding if the need is urgent.

The use of the emergency fund will not affect the reconciliation process of your KFS account.

Please contact bsos-cash@umd.edu for emergency funding requests.

Emergency funding may not cover your full funding amount.

Note that if you receive emergency funding, your account will be funded via a transfer from the Dean's Office account. When the account is funded by Tango, the Dean's Office will transfer the emergency funding out of your account. (If you look at "Funding History" you will see a Transfer in, Funding in, and a Transfer out.)
How is the reconciliation process for Tango different than cash payments?
The BSOS Dean's office will be responsible for initiating the reconciliation process.

Since the POs are created on the BSOS Deans account we will charge your project KFS account at the beginning of each month (for example We will charge you for May 01 – May 31st in the month of June).

Tango stores logs of all incentive payments within the system.

Fund custodians (FCs) can also access the logs of all incentive payments that they have sent. 

We use these logs to calculate the total amount of money sent by your project account each month and will charge your KFS account for the total amount of payments sent out to your participants each month. Tango captures the name and email addresses of participants, but this information is redacted from the reconciliation to protect participant confidentiality.

For your records continue to keep track of your participant consent forms.

At the completion of a Tango study, a reconciliation sheet (the same as the one used for cash studies) must be filled out and signed by the PI. This should be sent to bsos-cash@umd.edu to close out the project.
Can payments to participants be canceled and if so will my account be refunded?
Once a reward is sent to a recipient, only certain rewards can be canceled and refunded. If you ever need to cancel a payment please contact bsos-cash@umd.edu

. 

Payments can only be canceled if they have not been redeemed.

The items eligible for cancellation are reward email links that have not yet been redeemed and pre-paid/cash-equivalent options such as Visa gift cards.
Once the reward email has been sent to the participant how long until they can use the funds? Is it an immediate payment?
Once an order has been placed within the Tango platform it is emailed to the participants shortly thereafter. Some orders may show "Pending" before getting sent out and 'Completed'; the "Pending" status does not last longer than 24 hours.
Do users have the option of choosing several gift cards at once? For example, if the recipient was sent a link for a $10 reward would they be able to choose a $5 bath and body works gift card as well as a $5 Walmart gift card?
Yes, when participants receive the link to their reward they will be able to choose multiple gift cards to redeem.
What type of gift cards are my participants able to choose from?
What is the Visa gift card link in the Tango platform?
Tango allows users to send cash like equivalent gift cards such as Visa gift cards to participants. However, there are fees and rules associated with sending the Visa gift card link to participants.

Once the participant receives their reward link and they want to send a physical Visa gift card to their home this will cost them $3.00.

To use their virtual Visa gift cards participants must claim their Tango credit within 4 months of receiving it. After they redeem the Visa card, participants will have 7 months to use the funds before it expires.

Please specify on the MOU if you would like your participants to have access to select a Visa gift card as a reward option.

When sending a Visa gift card link to participants please send the following instructions to them separately.
How do I send Visa gift card payments to participants?
When you go to place an order (send rewards to your participants) click on the 'Reward Link Preferred + Visa'. This allows participants to choose Visa gift cards as well other gift cards. See the image below for an example.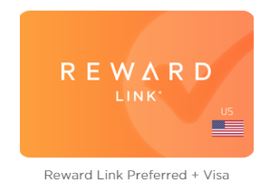 Can I send Visa Gift card links to participants outside of the United States?
There is geographic restriction outside of the US.

The comprehensive list of permissible and prohibited countries is

available here

.
How do I send payments that do not include Visa gift cards?
When you go to place an order (send rewards to your participants) click on the 'Reward Link Preferred' or the

'

Reward Link Preferred University of Maryland

'

this allows participants to choose other gift cards that do not include Visa gift cards. See the image below for an example.

My participants are outside of the United States. Can I still send rewards to them?
The BSOS Tango platform currently has reward links in Australia, Canada, India, the Philippines, Poland, and the UK. If your participants are outside the US and are not listed please let us know (specify on the MOU). We will work with our Tango representative to see if the country that you need can be added. To see all countries in which Tango Rewards are available:

https://www.rewardsgenius.com/international-rewards/

You must choose the reward link for the country in which your participant lives or will be spending the money. A US reward link will not work outside of the US, and that is true of the other country reward links as well.