Gun violence in the United States is a uniquely American epidemic. Every day in the United States, more than 135 children, women and men lose their lives to firearm violence, and many suffer from non-fatal gun injuries. 
Gun violence is now the leading cause of death for all children and youth in the United States, and has been the leading cause of death for Black children in the United States for almost two decades. Longstanding systemic inequities, structural violence and structural racism widen racial, ethnic and health disparities, limit social, economic and educational opportunities and contribute to increased firearm-related homicide and suicide rates. 
In response to this public health and public safety crisis, the University of Maryland launched Prevent Gun Violence: Research, Empowerment, Strategies and Solutions (PROGRESS) in November 2023. The PROGRESS initiative addresses two key pillars of UMD's strategic plan: to accelerate solutions to humanity's grand challenges and to advance the public good.
The primary mission of PROGRESS is to reduce firearm-related violence using a multi-disciplinary, community-based and translational science approach to promote public safety and enhance the quality of life for the people of Maryland, the National Capital Region, and the nation.  Bringing together the strengths and assets of UMD enables PROGRESS to act for the public's good to prevent gun violence and save lives. 
PROGRESS will achieve its mission by advancing cutting-edge research, scholarship, education and actionable gun violence prevention/intervention solutions. PROGRESS will educate and engage students and faculty and partner with colleagues and community leaders—regionally and nationally—to translate science into life-saving community actions using all available UMD assets. The initiative will promote equity and anti-racism by partnering with communities most impacted by gun violence.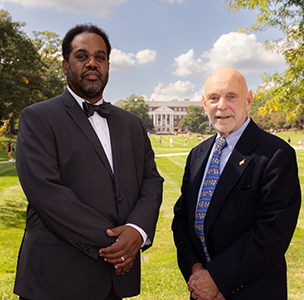 The unique strength of PROGRESS is its focus on community empowerment, translational science and solutions to reduce gun violence.
Initially, PROGRESS will concentrate on these key issues of gun violence research and translational science: community violence prevention and intervention; community-based data for action; and safe and secure storage of firearms.
Based in UMD's College of Behavioral and Social Sciences (BSOS), PROGRESS gratefully acknowledges the support of the Office of the President, BSOS, and the School of Public Health.
PROGRESS is led by two outstanding gun violence prevention scholars and practitioners: Jo Richardson, PhD, MPower Professor of African American Studies and Medical Anthropology and Woodie Kessel, MD, MPH, Professor of Pediatrics and the Practice of Public Health. 
"Gun violence is a preventable problem and a uniquely American grand challenge. The University of Maryland will not shy away from pursuing innovative solutions backed by science and data to end the scourge of senseless violence in communities across our country."
—Darryll J. Pines, President, University of Maryland
For more information, please contact us at PROGRESS@umd.edu. Follow the conversation on social media: #PROGRESSumd.